Adding lessons and resources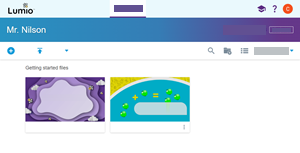 When you first sign in to Lumio by SMART, you see the My Library tab, which includes a tutorial and sample lesson file to get you started. As you add lessons and files to Lumio, they appear in this page.
You can build your own lessons using the

New and

Import buttons, or you can select the Lumio Library tab at the top of the page to find ready-made lessons to add to your personal library.
When you click

New, there are a number of options you can use to start creating lessons. Click an option from the image below to learn more about each one.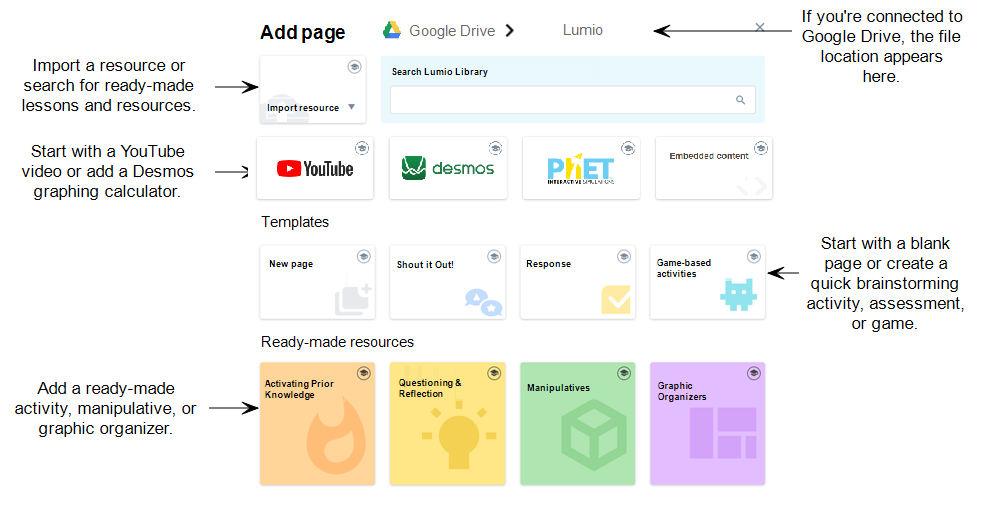 After you've started creating a lesson, you can use Editing mode to enhance it by adding activities and assessments and converting presentation pages to activity pages.