Using the activity dashboard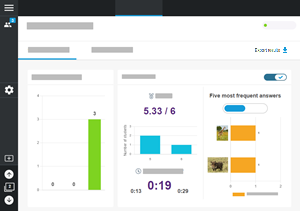 Use the activity dashboard to get insights into how well your students are doing while working on activities. In the dashboard, you'll see information about the whole class, such as an overview of student progress and class averages for score and time spent on the activity. You can also select individual students to view their information.
The activity dashboard is available for the following activity types:
Super Sort

Match 'Em Up

Rank Order
Note
Information for the activity is recorded after the first time a student completes an activity—if a student resets the activity to play it again, only the results from the first time they completed it are recorded.

Opening the activity dashboard
Open the lesson in Delivery mode, and then browse to the page that contains the activity. Then click Open Dashboard.

OR

If you had selected Model Activity, click the View progress tab at the top of the page.

Using the activity dashboard for activities
When you open the dashboard for an activity, the Class overview appears. In the top-right corner, an indicator appears, showing the status of the activity as well as the number of students that have started it.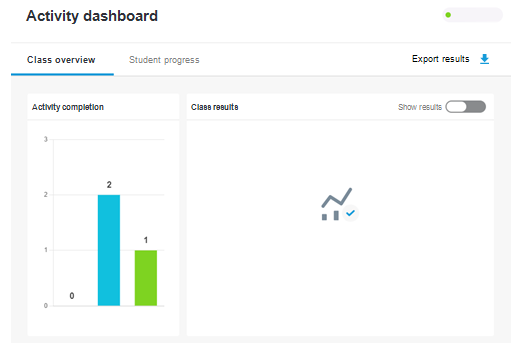 Turn on the Show results option on to see the aggregate data for students who have completed the activity, such as average score, time spent on the activity, and top correct/incorrect answers.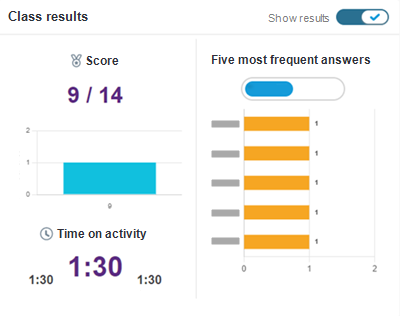 Note 
The information that appears varies with the type of activity the students are working on.
Select Student progress to see a list of students working on the activity. To protect individual data from showing on large public displays, the list will initially be blurred out until you confirm you want to view the data.
A colored bar under the students name indicates that students' progress. If a student is connected to the lesson as a guest, an asterisk (*) appears next to their name.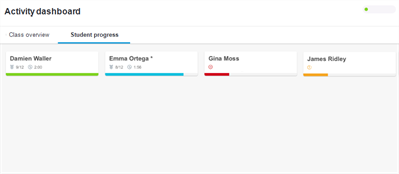 Select a student's name to see their individual results for an activity.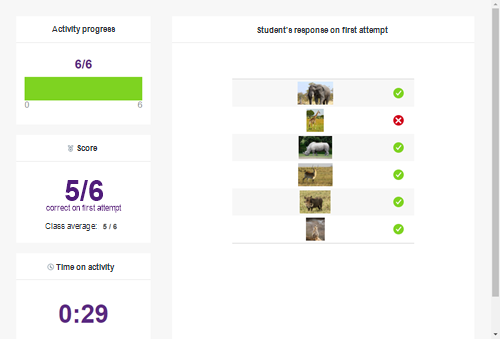 Keywords

Activities
Teacher dashboard
Student data
Class progress